Take the confusion out of infusion.
Complicated? No way. Out-dated? Not a chance. 👉That's the kind of system we designed to help your infusion center run smoothly.
WeInfuse helps simplify the infusion workflow so you can focus more time on what matters most- your patients.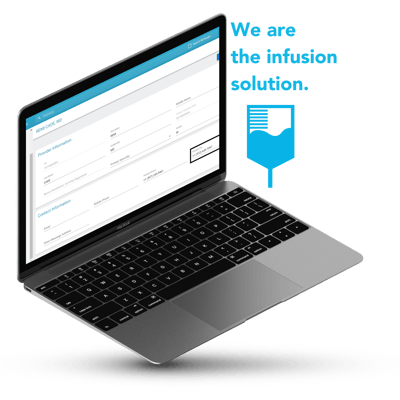 The Success of Your Infusion Center Starts Here: Demo Request
"Concise and complete charting directly geared toward the infusion space. Charting Treatment Notes and navigating through documents is a breeze. Simple yet comprehensive clinical documentation, no needless clicks or time wasted. The WeInfuse Support team is excellent, so responsive and helpful. "
"Our nurses are all absolutely loving WeInfuse! Our billing team has thoroughly appreciated how accurate the documentation and coding for infusions and injections is. Also the scheduling templates have saved countless lost time and revenue if insurance has terminated or a patient is ineligible, but WeInfuse catches those errors."